5 Free Productivity Tools for Windows
Below is our pick of 5 free productivity tools for Windows to make life easier.
1. Direct Folders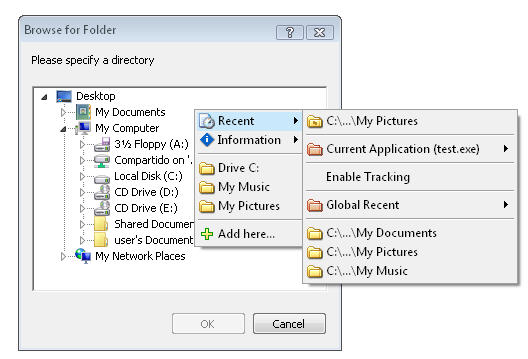 This is one of our favourites and makes navigating between different folders much more convenient, especially long-winded hierarchies. With Direct Folders you can quickly pull together commonly accessed folders into a menu that can be quickly accessed by double clicking a white space (default) or assigning to the middle click mouse button (my prefered). The application can be launched from within any file dialog or Windows Explorer to quickly take you to common folders when opening or saving. It also builds a list of recent folders you've been to so you can quickly get back to them, and can cleverly monitor the clipboard or other explorer instances for folder paths.
www.codesector.com/directfolders

2. Ditto
Ditto is a clipboard manager for multiple copy and pasting. It stores a history of what you copy including text and files, and allows you to quickly access these via a menu for pasting, which is accessible via a global hotkey. No need to be confined to the default single copy and paste functionality of Windows, or accidentally lose something you thought was still in the clipboard but got clobbered!
3. Launchy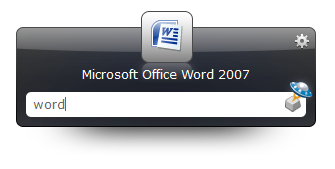 Launchy is an application that runs in the background and lets you quickly launch applications or data files by pressing a hotkey (alt and space), then typing the first few letters of what you want to open before pressing enter to open it.
This offers a much quicker way of launching applications/files than using the start menu or browsing through folders. It works best when you configure it to look at a range of folders and file types, including data file types.
4. Agent Ransack

Let's face it, Windows search is pretty poor. It never seems to find what you want and or is very slow. This free utility can find files and/or content within them fast without requiring indexing. It works straight out of the box and is easy to use. I've been using it a long time.
www.mythicsoft.com/agentransack

5. LastPass (Free Edition)

Finally LastPass, which is an online password storage manager that can work across multiple devices.
LastPass stores your passwords securely so you don't need to remember lots of complex passwords, and has a central password to access them all. It's zero knowledge, meaning the owners can never get to your data the way the encryption is set up.
Surprisingly, when you first install it you'll realise just how vulnerable internet browser(s) really are since it find lots of usernames and passwords in plain text for importing!
LastPass conveniently stores passwords encrypted in the the cloud and can automatically prefill login forms when you go to a website (if you're logged into it), even automatically log you in. It has plugins for all major browsers and apps for phones/tablets (these are pay), meaning you can access and contribute to your centralised vault of usernames and passwords from anywhere. It increases the security of your login details since they no longer need to be stored on your computer. The pay version offers more features such as selectively sharing login details with colleagues to give them quick access to websites too using company logins for example.