Company Background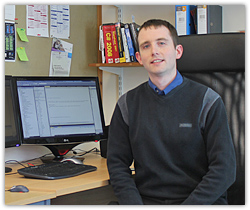 MH Apps Ltd was founded at the start of 2010 by myself, Mark Hume. Since then the projects have been constant and the company has provided high quality bespoke systems to a number of local, national, and international businesses, ranging from small to high profile.
One of the things I'm passionate about is working closely with companies to help them get the most out of software to achieve efficiencies and improve processes, having developed many successful solutions over a number of years and seeing the direct benefit even simple systems can offer to the day-to-day running of workplaces.
With limited time and resources, businesses and organisations usually don't get the chance to investigate IT software benefits outside the usual Microsoft Office tools, or worse, get mis-sold systems that aren't all they're promised to be. In both cases often a significant amount more work than necessary ends up being performed without perhaps realising it. This is where I hope I can pass on experience and guidance. The main advantage of bespoke software is that it's designed to work for your business, and it can greatly reduce day-to-day workloads and simplify processes, ensuring better staff utilisation. It can last for the life of the company with enhancements added if required, outliving many iterations of PC hardware for example.
My background is over 17 years' experience at the forefront of software development and business analysis using Microsoft Technologies, progressing to senior level, and working with a wide range of companies and organisations from small operations to large and high profile multinationals throughout the UK and beyond in leading agencies in Aberdeen, Glasgow and Sydney. Working closely with users of all levels I have successfully developed many Windows and Web-based solutions in a variety of sectors including: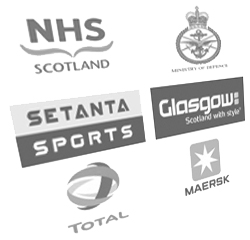 NHS - Grampian and National projects
Local Authorities - Grampian and Glasgow
Legal, Estate Agency and Financial
Engineering and Manufacturing
Oil and Gas - Total, Maersk
Media and Broadcasting - Setanta Sports, MGT plc, See Glasgow
Call Centres
Now based back in Shetland work is split between local businesses and continuing UK-wide software and web development contracts and commissions.
The company prides itself on high quality work at affordable rates, with good customer support.
View my LinkedIn Profile and feel free to connect.
Technology
Software development and databases is at the core of the company with a firm understanding of computer programming across Windows and web environments. We place ourselves at the more complex end of the scale, authoring programs and components from the ground up, and looking after any infrastructure that goes along with solutions such as web/database servers where required. We have an eye for design, but that is secondary to programming and information management.
The technology we use (for the tech-savvy) is Microsoft-based using the .NET framework (C#), which includes Windows Forms and WPF applications (the new store style), ASP.NET MVC for web applications and SQL Server for databases. We also develop cross platform applications natively on Apple, Android and Windows using Xamarin from the .NET framework, a cross platform build tool. Lower level C++ is also used occasionally for performance and cross platform work.
We unfortunately don't use PHP, Python, Linux or other languages/operating systems (unless for conversion projects) purely for the reason we feel it is better to master one language than be spread too thinly across many. These languages have their merits, but we prefer the object orientated programming approach of .NET, on what still is the most common business platform, Windows.
Partnerships
We've partnered with web designers, graphic designers, marketing agencies and other digital agencies in the past, and welcome project collaborations. We specialise in taking care of the technical side of things where perhaps more complex functionality and programming is required or standards need to be high to ensure good performance/robust security for example.
If you are involved in any of the aforementioned areas, please feel free to touch base with us, as we often look to subcontract such work out on larger-scale projects.