OpGen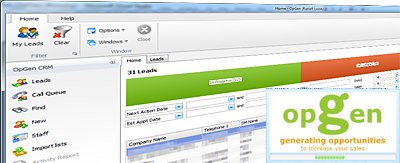 A Customer Relationship Management (CRM) system was developed for new company OpGen, who specialise in tele-sales campaigns for well known brands such as Tom Tom.
This was built to the client's specification, based on their experience of several commercial packages. They felt off-the-shelve packages were often too detailed and cumbersome to get around, not fitting their workflow and the features they wanted.
This core system allows them to input information per call much faster, and feeds them leads in a prioritised way, ensuring much better productivity and sales conversions. Detailed activity reports are also generated for their clients, keeping everyone happy.