E & H Building Contractors Bill of Quanitities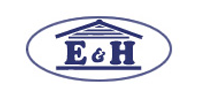 Quoting for new house builds is a complex and timely process with the amounts of materials, labour, suppliers, and design considerations involved, along with the multitude of different build options available.
Working closely with managing director Bobby Elphinstone, a new Bill of Quantities spreadsheet was produced to replace their existing one for pricing new house builds. Improved navigation, progress charting, automated calculations throughout, with error checking, ensure a faster and more accurate pricing system reducing scope for human error.