Bespoke Business Apps
Looking for a custom software development to help your business?
Excessive paperwork? Want to improve/speed up/simplify office processes? Keep track of information more effectively? Replace an aging system?
We design and develop professional custom-made software for businesses to effectively achieve these goals.
Benefits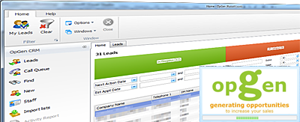 Easy-to-use systems with little training required
Find information fast to satisfy customers, auditors, and internal requirements
Increase productivity by eliminating duplication and repetition
Built to fit your ideas, working practices, and workflow
Clearly define and simplify processes
Exact and detailed print-outs and reports instantly
Integrate with your existing systems to reduce time and crossover
Request new features or tweaks at any time as your business grows
Professionally built software, often better than off-the-shelf packages
Expertise from many years business experience in different sectors
Dedicated support
Why choose a bespoke software system?
Bespoke or purpose built software is a way of getting a computer program developed that specifically fits your business. Elements of the business can be incorporated into the software and fine-tuned to speed up a variety of tasks by:
Efficient organisation of information for easy retrieval
Minimising data entry and reducing overlap
Simplifying complex processes by automation and reducing steps
Capitalising on existing information by reusing it
Producing exact print outs and reports
Generating tasks and reminders to prompt action
Tie-ins with existing systems (internal or 3rd party) or hardware to achieve objectives
Software exists for almost all businesses but quite often it doesn't do everything required or fit working practices. There is also usually little chance of getting it changed with any shortcomings having to be picked up by staff. This is where bespoke software is beneficial.
Although it can be a more expensive route, a bespoke software system can pay for itself quite quickly through operational efficiencies and staff time savings achieved, providing an excellent return on investment. Day-to-day operations become more simpler, systems encourage a more proactive enter as you go approach, and automation of routine and repetitive admin work often reduces workloads and scope for error significantly. This helps staff to be better utilised with less time spent on menial tasks, and for management there is better visibility of operations with statistics conveying up to the minute information to gauge exactly where the business is at. Changes can be requested at any time and new features added on demand.
Our custom accounts system saves us a lot of time, and 30+ reports offer excellent visibility. Liz Leslie, Ness Engineering
Approach
Our approach is to spend time with companies and staff to get a feel for what they're doing, identifying what tasks consume the most time and any specific challenges the business faces. Often process analysis and improvement is carried out first to identify key tasks along with staff roles. We then come up with a design proposal from the feedback obtained and put forward ideas to help achieve specific goals. If all agreed, work starts on building a software system that can be used by as many staff as required.
We always recommend starting small, perhaps by tackling the more timely operations first, then incorporating other elements of the business as necessary.
See our case studies to view past project examples and some of the clients we work with.
Why choose us?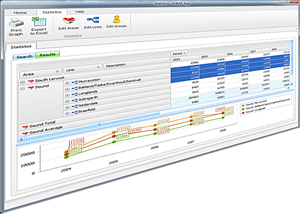 Previous experience - many projects have been successfully delivered across a wide range of business sectors in the UK - over 20 years of software development and business analysis experience. Projects are approached with good knowledge, ideas and practices for best results.
Professional quality - a strong emphasis on reliability, utilising new technology, but most of all simplicity and ease of use - minimal training is required. Systems are based on many years of experience working with users of all levels to find simple approaches that work well.
Customer focused - committed to providing a high quality of customer support via phone, email and onsite visits, with remote screen sharing available for instant assistance.
Technology - projects small or large are built using modern enterprise technology. This means they are scalable and can handle large volumes of data quickly and efficiently.
Quicker than you think - tried and tested software components have been invested in that allow software to be built fast and offer extensive features that would otherwise take a long time to develop.
Extensive features including Sage integration, integration with 3rd party services and hardware such as Card Readers, Barcode readers, Label printers, or other specialist equipment.
Interactive projects ensure customers are part of the project from the beginning. With all systems the aim is to get something usable within a very short time-scale, typically 1-2 weeks for larger projects, then continuously build on it with frequent updates until completion. This allows progress to be seen and the ability to try things out and become a part of the process by feeding back ideas. This ensures customers receive something that works well for a long time.
Why not get in touch to discuss how a bespoke development might help your business solve a problem / reduce steps?