Setanta Sports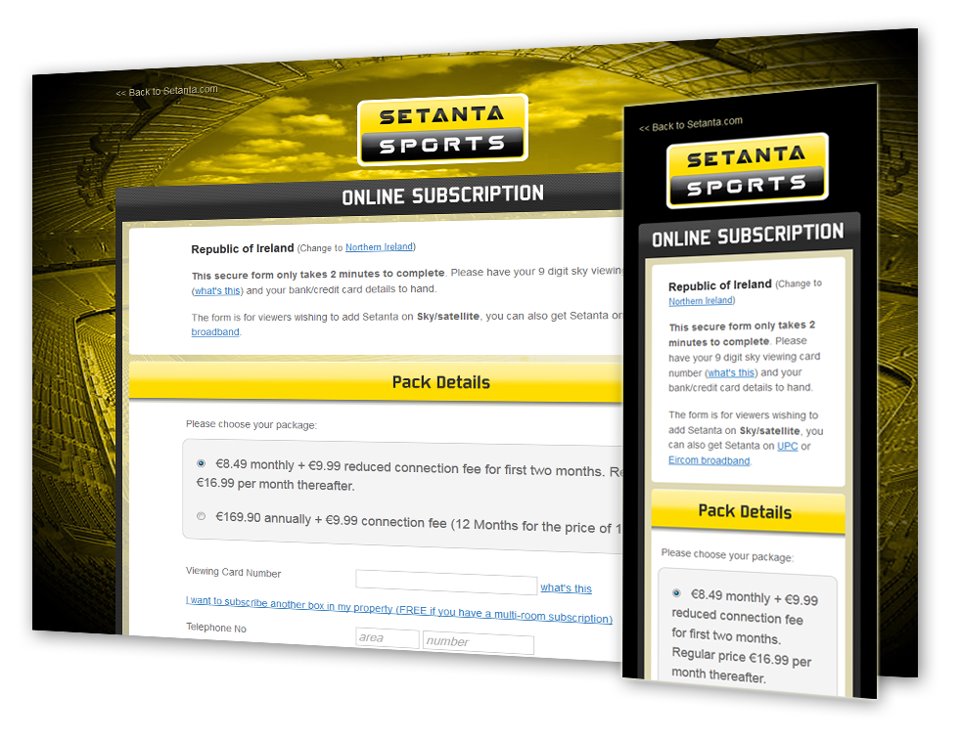 In Ireland, Setanta Sports remains a thriving premium sports broadcaster hosting all the best sports including the rights to show 33 Barclays Premiership League games. As the original developer of Setanta's online registration website, which takes customers through a 5 stage registration process taking payment details and processing Sky and Freeview activations, I was able to assist Setanta Ireland in setting up their online system again and offer on-going support and development.
This website integrates with 3rd party systems to perform queries and activations on Sky's internal system. The website at its peak could see over 100 customers a minute trying to subscribe, which meant it had to be highly efficient, load balanced across multiple web servers, and monitored heavily to ensure it was always available and responsive.
30+ reports show statistics such as conversion rates, where people drop out, trends, and performance information for continuous improvement. Automatic emails ensure the slightest problem is brought to attention immediately, allowing issues to be identified and solved quickly, providing an excellent service to the customer.
A further re-design was carried out in 2012 to make the website even easier to use and mobile friendly.